Sample Test Questions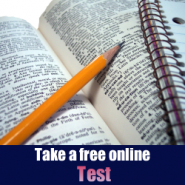 Please take a free online test in Philosophy of Education.
Answers to the questions will be sent via email upon completion. We are also coming up with a page where you can ask questions or provide feedback to your learning experience.
Click here to take a free test.
 Note that all feedback will be moderated by the site administrator before it is published.